Thanksgiving is a holiday celebrated every year in the United States, Canada, Liberia, Puerto Rico and Norfolk Island.
Historically,Thanksgiving had roots in religious and cultural tradition and most people in the United States celebrate this holiday with family gatherings in their homes where they prepare a feast. My cultural background do not include this celebration, so for me it was very important to learn about the etiquette around this holiday.
We are getting closer to the annual thanksgiving dinner, and this is a dinner a little bit more formal than usual as families gather for a special event and is very usual to receive guests , so we must remember that not always know how to behave. And, in today's world there are some rules of protocol and etiquette that we do not use , but it does still exist certain rules to be followed.
Here is a small guide to etiquette for this special gathering:
Before the Celebration
RSVP
Let your host know right away if you can come or not. If you received the family invitation, let them know how many of you can come. Don't show up with uninvited guests
Offer to contribute to the meal
Your host not always remember your dietary needs, so If you are a vegetarian, diabetic, etc. it is very gracious to offer to bring a dish that meets those needs.
Dress appropriately
The dress code varies by family, but this is the decision of the Host. However, I understand, that maybe you may not get any dress Code Guidance from your Host. dress as you would for a Regular Dinner Party. (no short skirts or big cleavage and for men not too casual Friday).
Arrive at time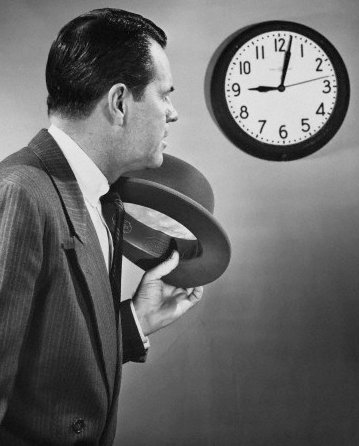 Is very important , it doesn't matter if is a family gathering, is the way you show respect to the host , they are trying to plan around that magic moment when the turkey is going to be done. If you arrive late, don't expect anyone to wait for you, regardless of how many people are still missing. Waiting for them only teaches them that it's OK to be late.
Gift to the party host
I've been invited to the thanksgiving dinner even when I'm not part of the family , so is very important whether you are family member or not that when you enter to the party always bring a little present for the party host. Consider the tone and nature of the party, and gift accordingly. Remember that this is not a birthday , the gift should be something general that the host can use in the party like flowers, candy, fine chocolates, wine , gourmet coffee , liquor and even cheese. (not the cheap stuff, sorry!)
There are gifts that you should avoid: clothes, perfumes and very personal gifts.
Arrival to the table
If you're a guest, look for your place card. If there isn't one, wait for the host to indicate where you should sit. Remember that the meal begins when the host or hostess unfolds his or her napkin or maybe your hosts will say "enjoy your meal".
During The Meal
-Whatever your religious beliefs, when the time of Blessing it's come, you must Be Respectful.
-The glass of wine should be hold by the steam, to avoid warming a wine above its suggested temperature, by the other hand the experts say you should hold red wine by the stem, too, so you can see its color and clarity, as well as to avoid smudging the glass with your fingerprints.
-If you want to taste the food of your date, husband, wife, etc. (Which I do not recommend) please avoid taking the food with a fork and taking over the table into your plate. It is more correct to pass the bread plate and ask to that person to deposit the chunks of food that you want to try.
-Once you take your seat is important to maintain good posture throughout the meal. Sometimes we find ourselves getting our head too close to the plate.
-Never put a dirty utensil directly onto the table or make weird noises while you eat and never make a mess around your plate.
-Do not serve too much food in your plate. This is not a competitive eating.
The Dinner's End
When the time comes for you to leave offer some help (if they need help with the dishes or clean up the kitchen a little bit) and then don't forget to thank your host for including you this thanksgiving. Finally, a few days later (no more than 5 days) take a few minutes to call your host and thank for including you in their event. (do not send text messages).
I hope that after putting this guide on practice you will created your reputation as a gracious dinner guest and in the future you'll get invited back again.